JACOB BRIAN Illuminated Signage
Posted by James Slater on 30th October 2020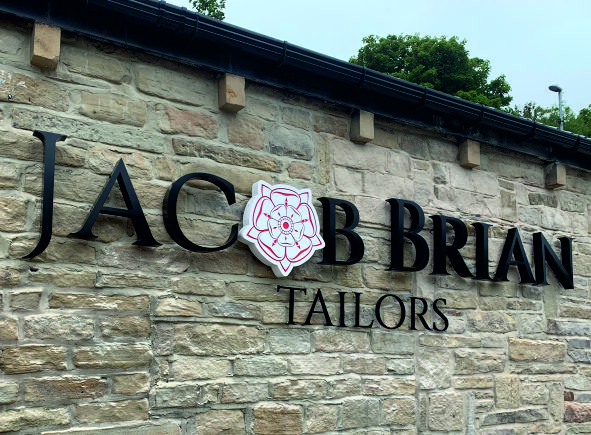 Jacob Brian Tailors
For this signage we worked closely with Jacob Brian trying to get the most out of what they were after on theiur new build.
The signage consists of built up aluminium lettering on steel thread with a red halo glow to the rear of the black powder coated lettering, all wires were hidden and drilled seperatley.
This really does look stunnning against the old mill stonework and we can't wait to see it all lit up on a night.