Freaks New Building Signage
Posted by James Slater on 29th October 2020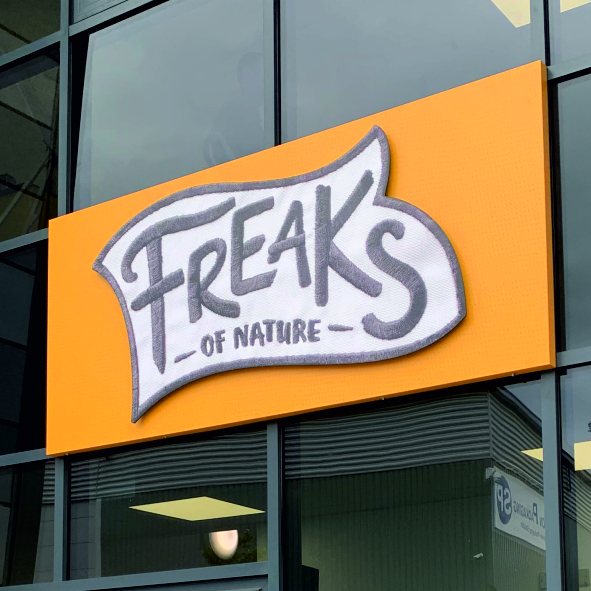 Freaks of Nature

This company's marketing manager lives close to our main hub and has seen some of the work that we've done in the local area so when we got contacted to their building signage and advertising, we were delighted.
The Sign is made using an aluminium tray sign wrapped in a matt finished digital wrap with their logo offset to the sign in acrylic and finished with a gloss laminate, you really can't miss it and it looks amazing!
We also added frosted vinyl to the windows and also did a feature wall in the entrance using our own custom self-adhesive textured wall paper with matt vinyl quote over the top so this could be changed or added to which also looks really good and hits you as soon as you walk into the building.